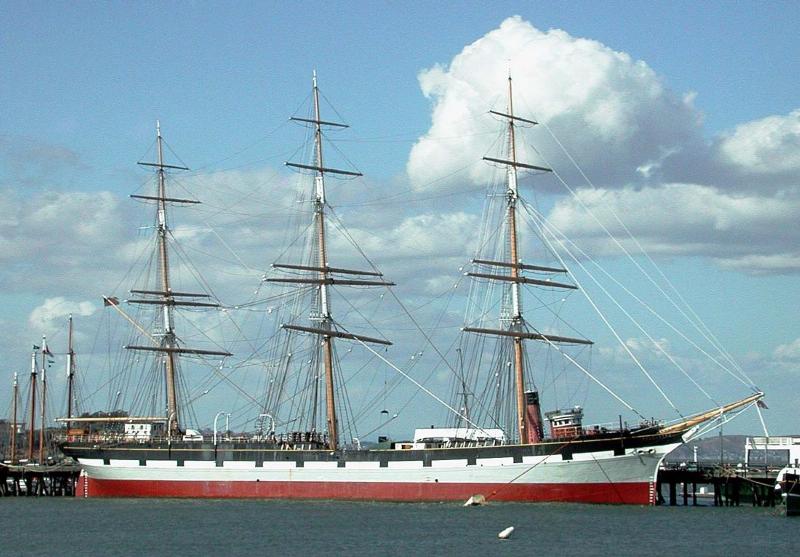 What an opportunity! My son is on a seventh-grade trip to the Balclutha, a tall ship moored in San Francisco Harbor that was built in 1886. They will be there about 18 hours, during which they will work on the ship. We parents were asked to write a letter to our child, as if we were living in the Age of Sail (or in the early Renaissance, which is what they really are studying right now), and the child had been gone a while at sea. Here is my letter.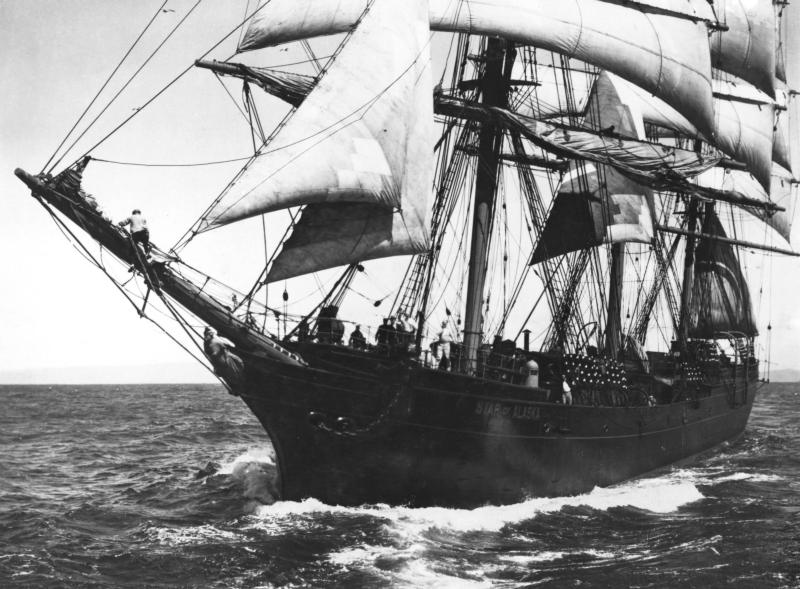 Dearest Son,
It has been eight long months since we received your last letter. We take it out of our special items box every Sunday evening to read it again. We all talk about you and wonder what you are doing at sea, and we never fail to pray for your safety and well-being, morning and night.
At home, life goes on just how you probably remember it. Father wakes very early each morning to do all the heavy lifting around here. I wake in the dark and make us all a hearty breakfast. We are blessed with a full larder, thanks to Father's hard work and sound investments. I have been enjoying being creative in the kitchen. The morning air is full of autumn's chill now, but the days are still bright and warm. It looks to be a good harvest this year. All the farmers hereabouts go to and fro with a smile on their faces. In two weeks we will go to the harvest festival.
Your brother is the one who changes quickly. You might not recognize him now. He has grown so tall. His teacher at school tells us that he is learning his letters and plays well with the other children. How fortunate we are to be able to send our children to school! Sometimes I wonder, Son, whether you miss your carefree days at the schoolyard, learning sums and verses, and playing games with your friends. Now that you've gone to sea, I expect your days are full of labor and adventure.
I met a woman at the market last week, who told me that her husband, a Captain in the Navy, says that life aboard a ship is terribly frightful at times, with storms and weather beating the sailors down, day in and day out. But I wonder if there might also be times of boredom—if, perhaps, you sometimes find yourselves adrift in calm, glassy seas without a wind to blow you onward. I'm sure that able-bodied Seamen such as you and your mates still have plenty to do during such times. I beseech you, My Son, please do keep your behavior Godly and seemly, and I pray that you do not fall prey to temptations you might encounter when you anchor off the coast of some island town, where there might be vicious scoundrels and worse.
Forgive me, Son. I know you are a man now, making your way in the world using your good mind and strong body. I know you will succeed and make Father and me proud. I wait eagerly for your next letter. Please write to us to tell us that you are safe and sound. Remember that we pray to God for your safe return to us, and that, while you are away, you meet with fair winds and favorable seas.
Blessings upon you.
Sincerely,
Your Mother