I sewed a thing! I made this pillowcase for Asher's birthday at the end of January, but of course, a pillowcase doesn't get top billing when it comes time to celebrate turning 3, either for him or for me, so I'm only getting around to gloating about it now. I used an online tutorial that I found here, to help me with the french seams, which were entirely new to me. The tutorial is great! Much thanks to its creator!
I can't quite explain it, but I'm really digging this pale, spring green with the dark red. This color combination is all over the boys' bedroom now. I hope they like it as much as I do. (The green rug is new from Ikea and we all love it, especially the price.)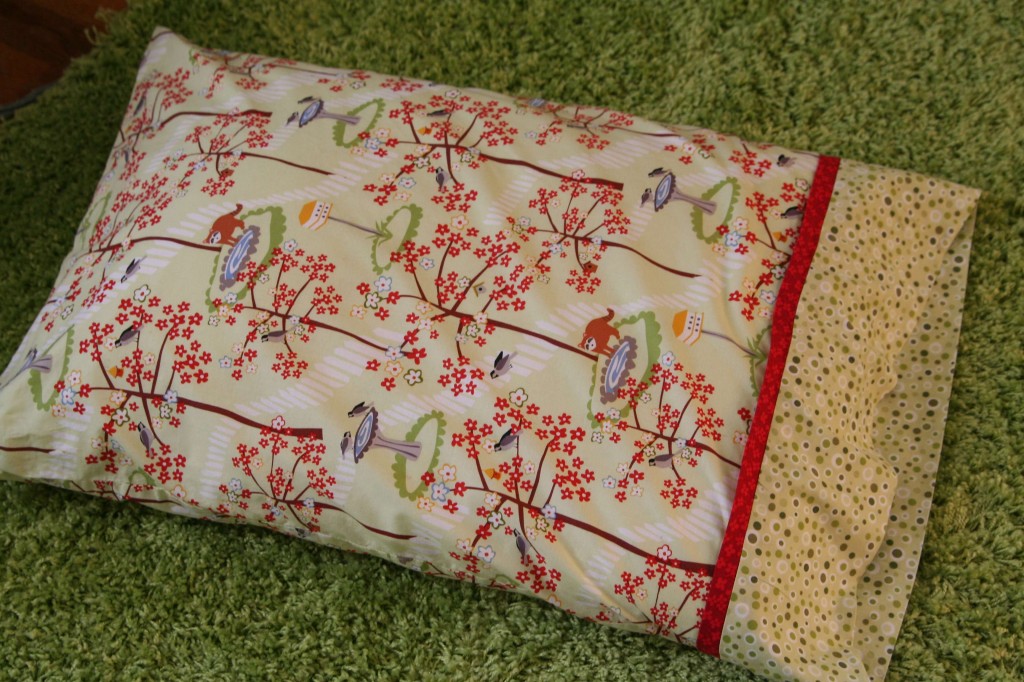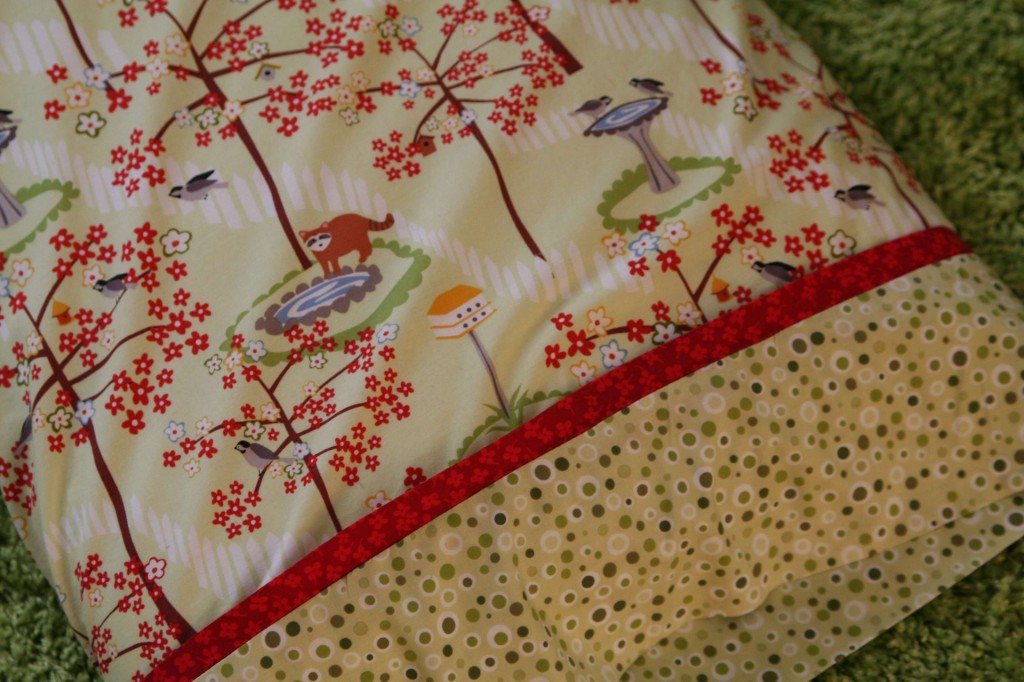 I have supplies for a pillowcase for Lucas, too. Which I hope to make sometime soon.