Oh, the wheels are turning!
Of course, my best ideas strike me at 11 p.m. and/or right at the last minute, when it's way too late to get started or when I must rush like crazy to carry them out. I was having such an easy run up to this birthday, given that the roller-skating party was paid for a couple of weeks ago and they won't let me bring food to the rink. The presents have arrived. Invitations sent out.
But then—BOOM! Oh! I should do/make/wrap/paint/buy/arrange/decorate/create/bake …
You get the picture. Yeah. I'm that kind of crazy.
The Crown
When I made a birthday crown for Asher (also at the last minute back in January), Lucas was quite enchanted with it. I asked him if he would like to have a birthday crown of his own and he was all for it.
So, I vowed to make one for him.
Of course, the likelihood that he will wear it at 8 years old is fairly slim. Nevertheless … here is my design. Shh! He hasn't seen it and I want it to be a surprise.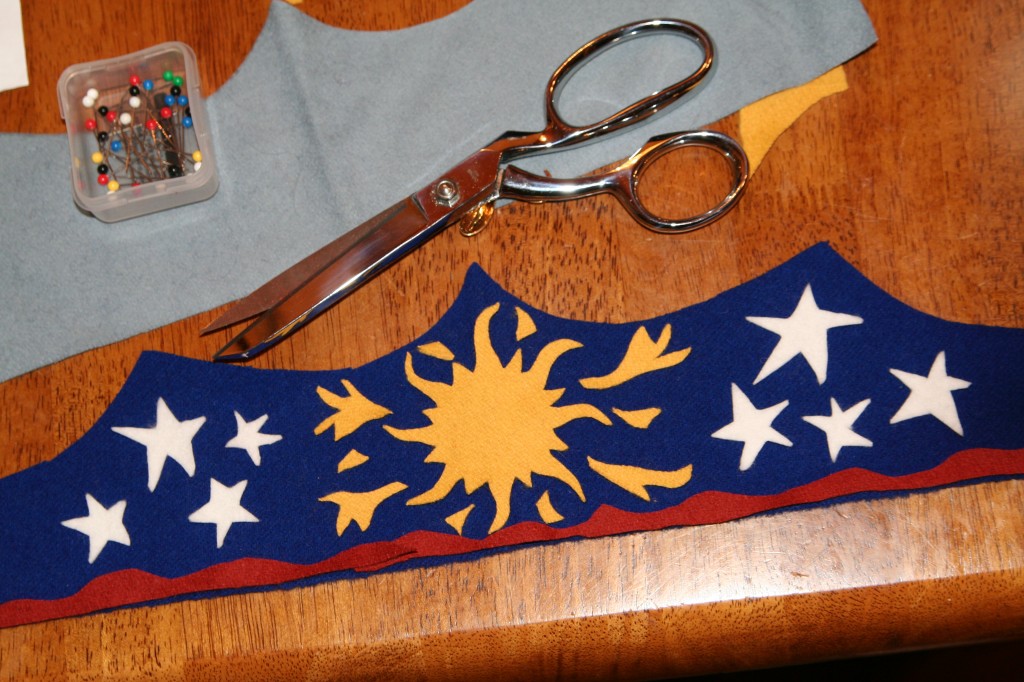 The Goodie Bags
I don't know when this children's birthday party tradition began, but I don't like it much. I think it kind of reeks of 1980s überparents fearing for their wee ones' self-esteem and worrying that attending a birthday party and watching a birthday child open gifts when there are none for the wee guests would somehow scar them for life. But, I must live in my times. And so, we make goodie bags. We try to have a bit of fun with them and try not to spend a ton of dough. And lest you think I'm a complete curmudgeon, I am well aware of how thrilled Lucas is to come home from a friend's party with a goodie bag of his own!
This year, we are giving out brown paper lunch bags, hand-painted by Lucas. He is painting whatever he pleases and I think that's just fine. I think they are fighting dragons. We are putting  little envelopes of pumpkin seeds that we saved from our orange and white Halloween pumpkins in the bags. I bought lovely (and masculine-looking) blank books from the $1 bins at the craft store, so each guest will receive a book and a matching pencil. If the boys attending the birthday party are anything at all like Lucas, they will be pleased to have their own book to write whatever in. Let's see … we also have a small tablet of origami paper for each guest, which comes with instructions to make animals, also from the $1 bins.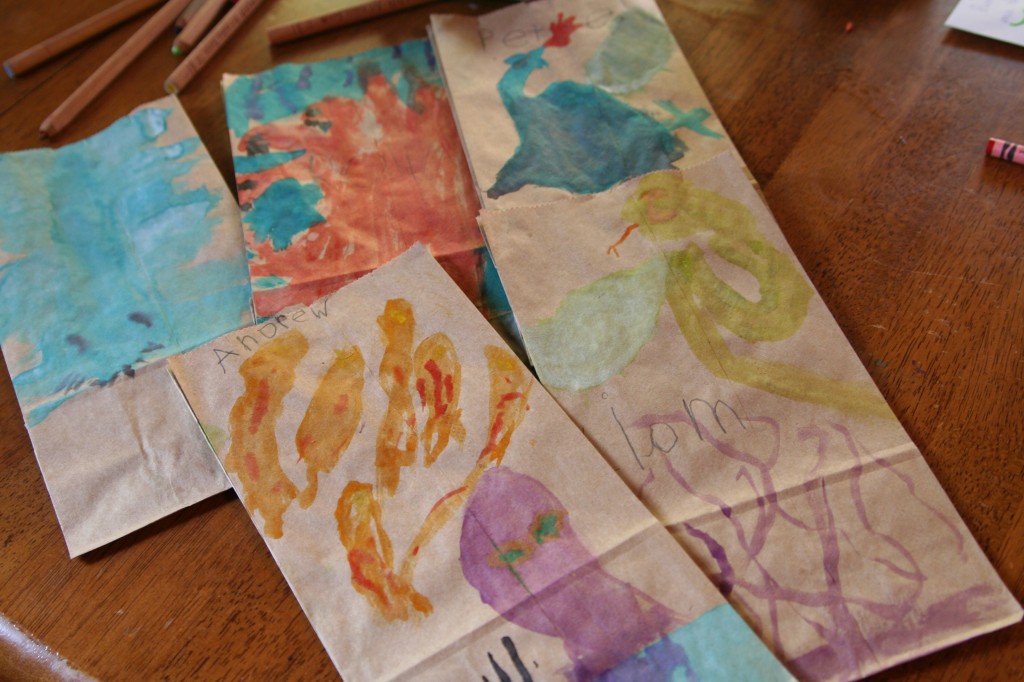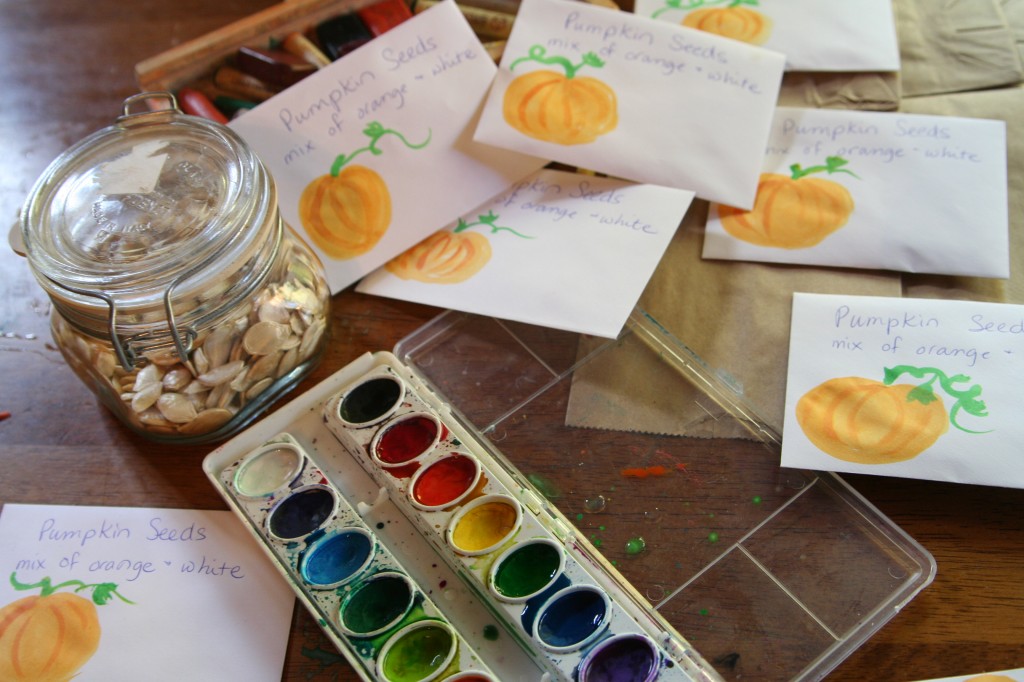 The Birthday Cake
Well, the roller rink is handling this. But I will make a cake for us to share with grandparents this weekend. I have a cool idea for this! We'll see if I can pull it off.
A Gift
While Lucas was painting some goodie bags this afternoon, and Asher was painting a picture, I sat down and painted a gift for Lucas.