I made another thing—one that you can hold in your hand. Before, it wasn't there. Then I made it and now it is! This making stuff is quite miraculous to me still.
Ever since I read Amanda Soule's book The Creative Family, I had it stuck in my head that I wanted to make Asher a birthday crown. I tried talking myself out of doing it a dozen times—after all, Asher's really picky about what he'll wear on his body and we have had more than enough fights tantrums disagreements over clothing during the past six months. Honestly, I thought he would never wear a birthday crown, and I try hard not to set myself up for disappointments of the kind that might come with hand-sewing a special gift for the birthday boy to wear and then finding that he won't wear it.
But, two days before Asher's birthday, I still couldn't stop thinking about making him a crown. And so I started. I had the felt at home already.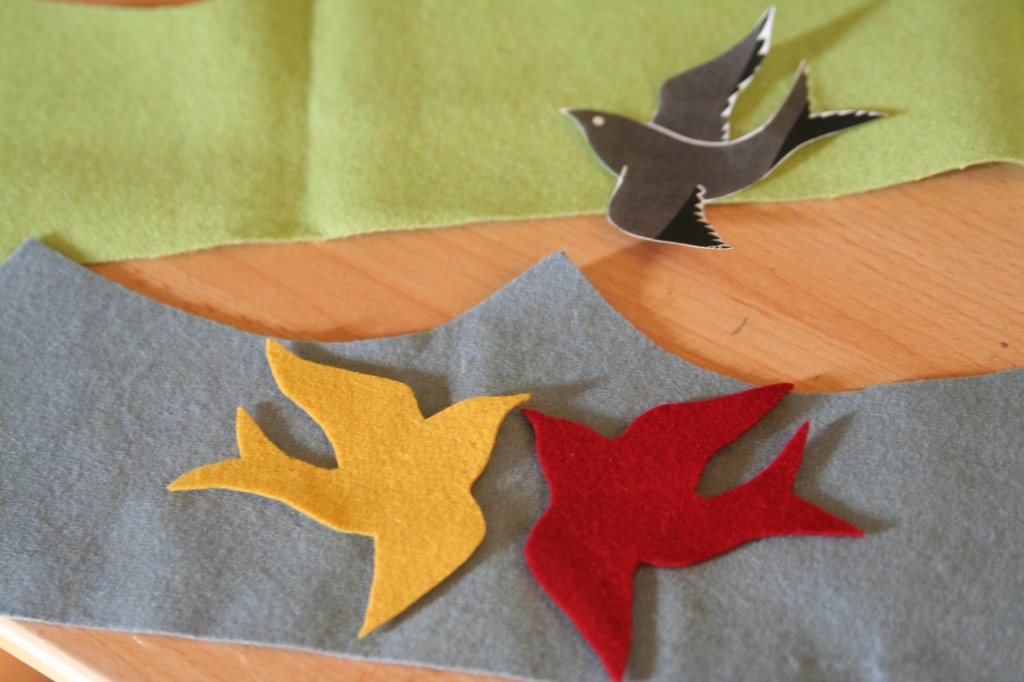 I drew several designs before settling on flying birds. Then I noodled around with the birds till I liked their arrangement. I dragged the kids to the fabric store to find the right kind of stars and some pretty thread.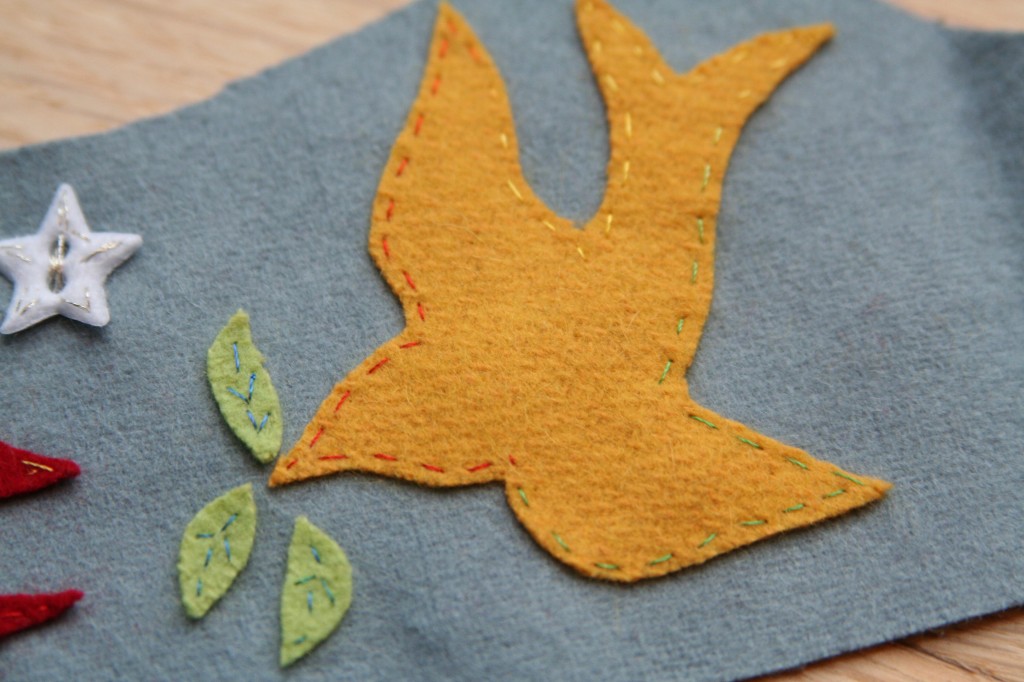 And I worked diligently with my rainbow stitches. And Lucas helped with some, but not many because Mama is a control freak.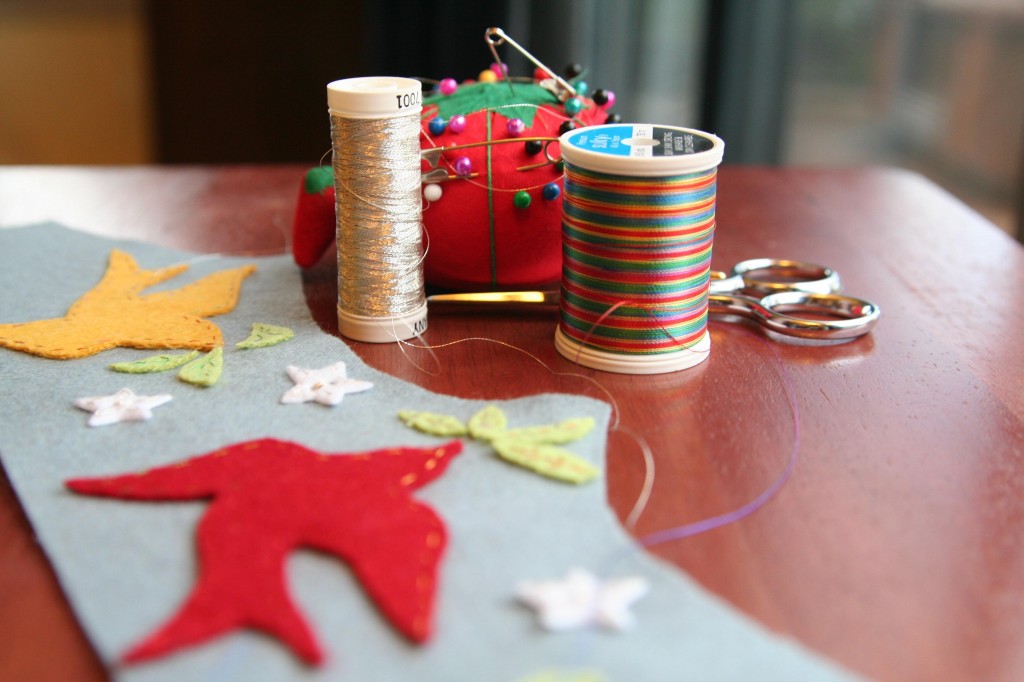 I used silver thread to make the stars sparkle. And the Gingher embroidery scissors my boys bought me for Christmas sure came in handy!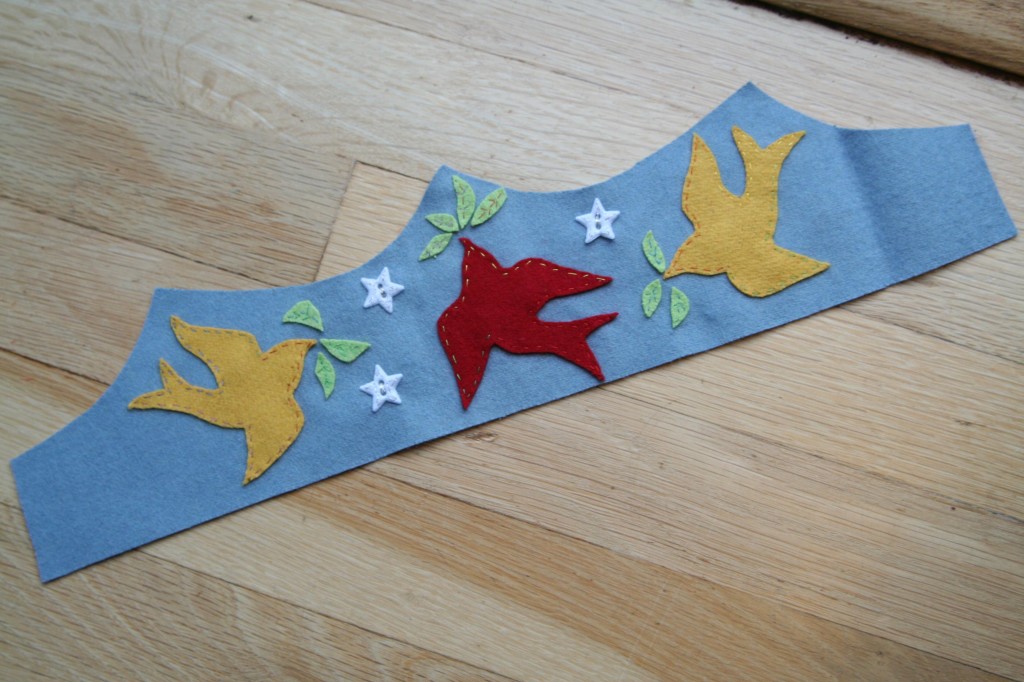 I made the inside lining green like the leaves, hand-sewed the two pieces together, and attached the elastic to the back. And I finished in time.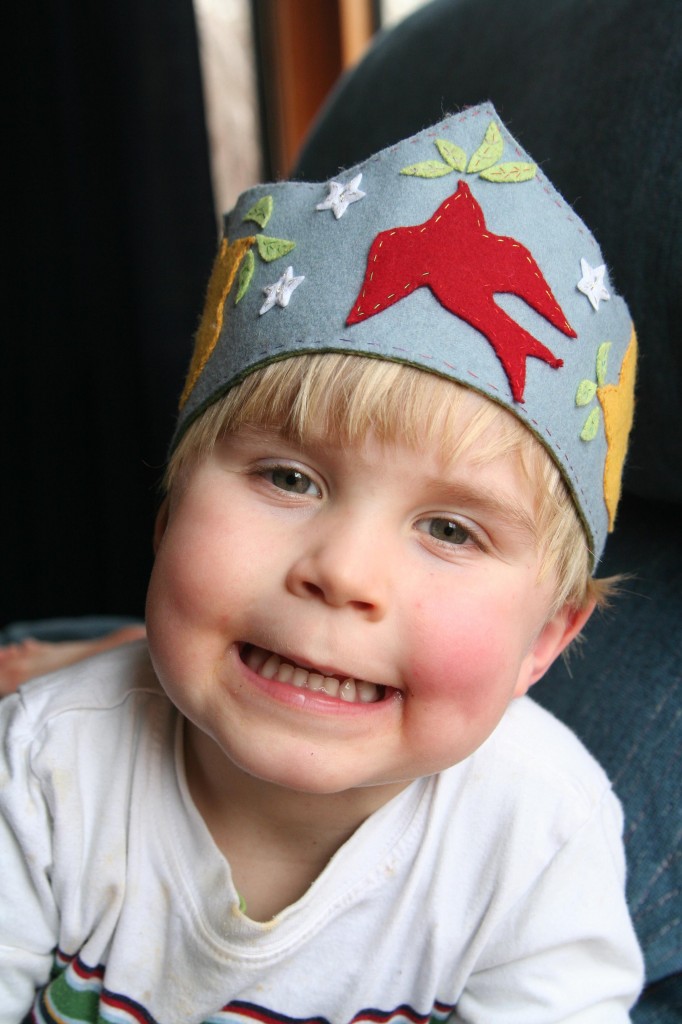 And Asher wore it! I'm so proud of this! This photo is one I took the day after his birthday party because I wasn't satisfied with my shots from the party—he just wouldn't sit still that day! Doesn't he look regal?
(Lucas wants a crown for his birthday, too.)
I guess now I pack the crown away to use again on his next birthday, but I kind of hate to do that. I think I have to for it to be a special, though. What would you do?