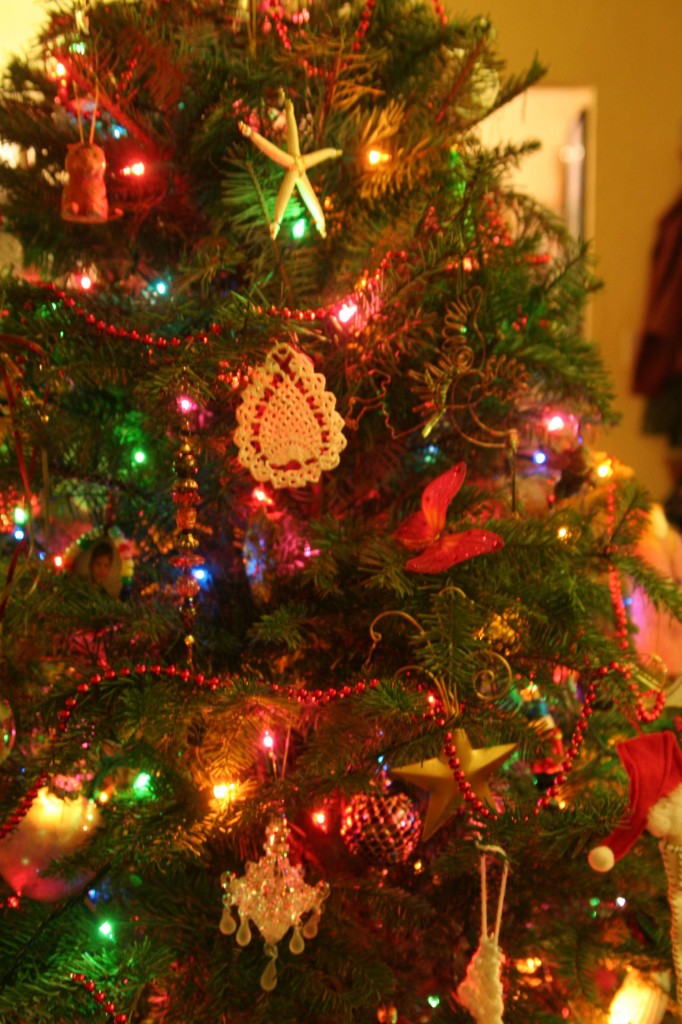 I'm working on being both reasonable and flexible this holiday season—reasonable about what I can accomplish and flexible when circumstances change and obstacles arise.
I had high hopes that we could go up to the foothills this year to hunt for our Christmas tree, but the rainy weather on Saturday and limited time made the trip impossible. We always have such fun visiting the craft fairs and enjoying a slice of apple pie. Instead, we went to Lucas's school and bought a beautiful tree. Our money will help the school and a group of girls who have formed a eurhythmy troop. We were back home with our tree in less than 30 minutes, which meant that we got the whole thing decorated in a day, instead of it taking all weekend (a day in the foothills, and a day to decorate the tree).
It's wacky that so many of our ornaments have memories attached to them. I often know where they came from—who gave this one to us, what year I bought that one, which ones are handmade, where Mom and Dad were traveling when they picked up those two, what this one meant to me when I received it. I have ornaments that have been on my family's Christmas tree since I was in preschool. And if that's not sentimental, I don't know what is.