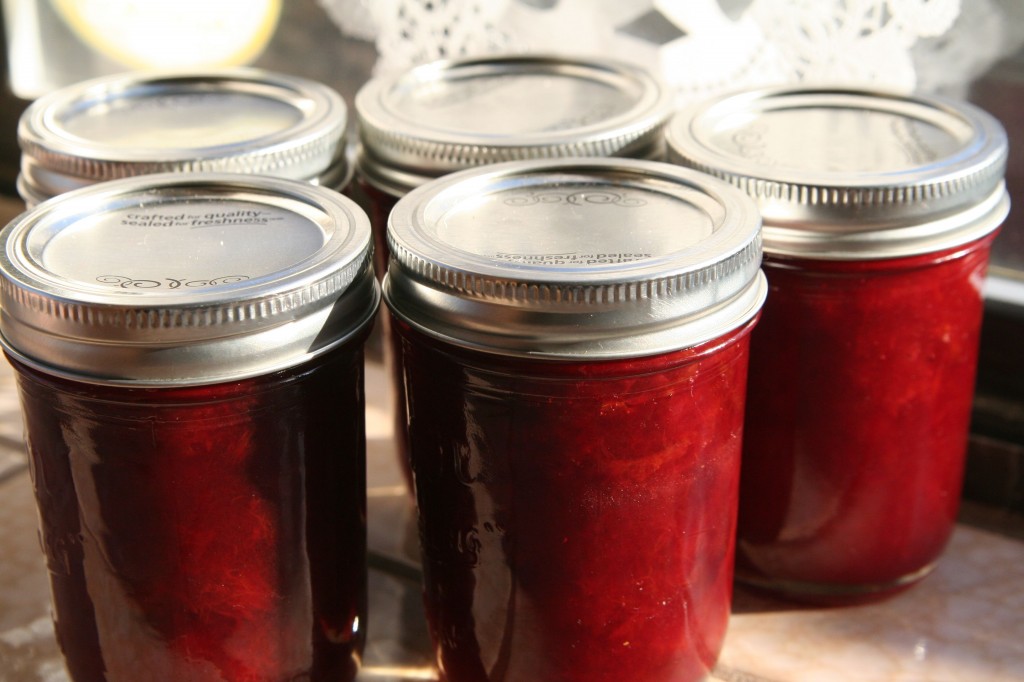 Our first batch of plum jam was made on December 4th with Papa. Last night we made another big batch and we'll have to see later tonight whether it's gelled properly. The jam is low in sugar, sweet-tart, and full of pulpy goodness. I hope it's delicious.
The plums we used were frozen from last year's harvest, when Dad and I picked way more than we could process in three jam-making sessions. It was a difficult time then, full of anxiety (and flat-out fear on my part) about Dad's upcoming heart surgery, and making jam together was our bonding activity. It was special and sweet, the first time we had ever made jam together, and laced with uncomfortable overtones of, "what if."
The jamming has been different this year. More of a celebration. More an act of thanksgiving for me. Dad is well, perhaps not fully recovered, but nevertheless doing great despite a lot of stress and caring for his 89-year-old mother and 96-year-old  aunt. He would say he's all better now. I know he still tires easily.
I would be very pleased if I could be making plum jam with my dad for another 15 years.