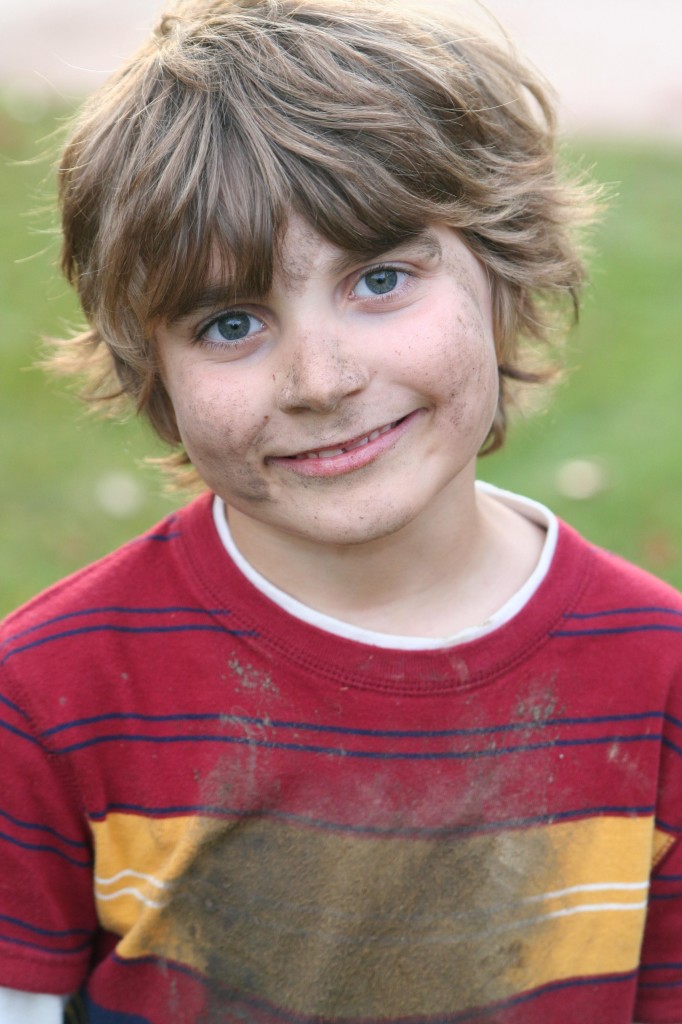 My mud monster with eyes like the sea. Lucas spent this day sliding in the mud at school. Because on a muddy December play yard at a Waldorf school, nobody is going to stop you from doing it. I'm grateful for that. And then at home, after this photo was taken, Lucas learned how to put a load of laundry into the washer. I'm grateful for that, too.
We got to spend some time alone together Thursday night and it was so good. Lucas and I attended the Las Posadas celebration at his school, saw some friends, ate a churro, and he got to hit the piñata. At first, it was a little stilted; we were in our own two worlds with our own distractions. But some satsumas and a candy from the piñata, and then some salad, yummy pizza, and conversation helped. We played a few games of Connect Four at the pizza parlor, and then we puzzled our way through a face-guessing game without any instructions. It was fun and got us all warmed up and connected. At home, still just the two of us, we got Lucas ready for bed and read some Christmas stories. We even sang the "Twelve Days of Christmas" with gusto along with the picture book. And we snuggled.
I'm struck by how much my relationship to this boy has changed since his brother arrived. There was a time when Lucas and I were completely inseparable. I love him completely and am reminded that there needs to be time for just us.