Cooking with love and intention can be very satisfying. I admit I don't always achieve this, but when I do it's blissful. Yesterday I made chicken stock from scratch so that I can make chicken noodle soup later this week, probably tomorrow night. I also cooked a big crockpot of chicken and chicken-apple sausage chili from a recipe I found on the Internet. It turned out to be really yummy (Lucas said "It's delish"; Asher gobbled all of the meat, but that's his way). The surprising ingredient, which I don't believe I've ever used before in a recipe, was tomatillo salsa from a jar. It was just the right flavor kick. I added carrots because I like sneaking in extra veggies. I omitted the jalapeno pepper so as not to make it too spicy for my kiddos. I also made cornbread muffins that were too sweet and dry for my taste, but the kids liked them. Still searching for the right recipe for these.
My pink hyacinths are blooming and I adore them. I only wish I'd gotten around to planting bulbs last fall because I look at these flowers and want more, more, more! Want to do more, more, more! (My mother tells me that I don't have to be more or do more. I am sure she is right but I seem to have a blind spot in this area.)
I've been sewing by hand in the evenings. I have a couple of goofy felt projects in the works that I'll share later on.
Today I'm diving into womanist theology for a while. I'm building a pretty long list of questions for the publisher since it's been a few years since I freelanced for this company. I'm making love to my Chicago Manual of Style, 15th edition.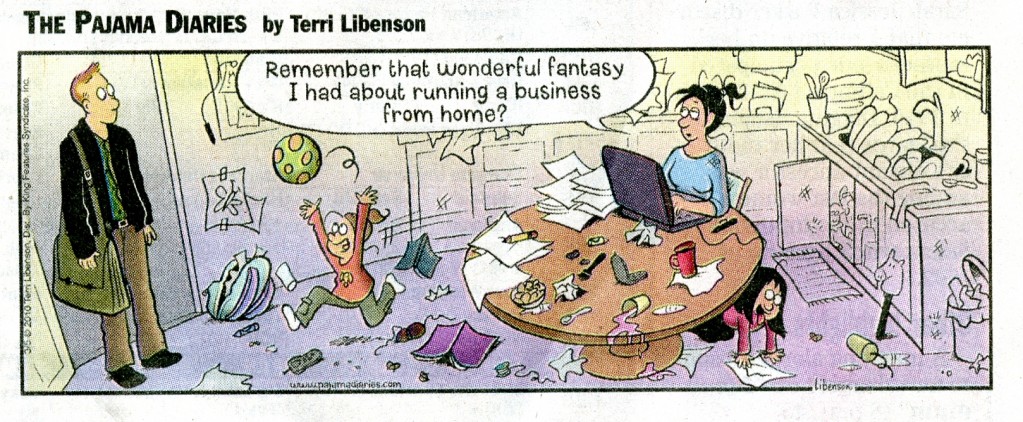 (Thanks to my father in law for the cartoon! It's disturbingly realistic.)