The sun is out! This is kind of electrifying after all the rain we've had this month.
I made a new contact at a big company that provides publishing services to many publishers today. He had already found an editor for his project, but I was able to send him my info and résumé and ask him to keep me in mind for future projects. It was a pleasant exchange and I'm fairly optimistic something might come of it. They do a lot of publishing for K-12 and that's a new area I'd be interested in, and one for which my experience would be well suited, I think.
I'm looking forward to being able to point such potential clients at my new biz website and say, "Hey, check me out."
I've got other irons in the fire now, too, and I'm kind of wondering if any of them will result in work. One possibility is that they all will, all at once. That's a sobering thought, but also a happy one. I'm enjoying a tiny lull right now and spent part of the day invoicing.
The school fundraiser auction is coming up and I'm wondering what I might want to make and donate. Last year I needle felted some fairy folk and donated them along with a book of stories. One idea might be to sew another birthday bunting that might be included in a bigger "birthday package"-type auction item. But I've always wanted to needle-felt some seasonal dolls. Must think on this some more.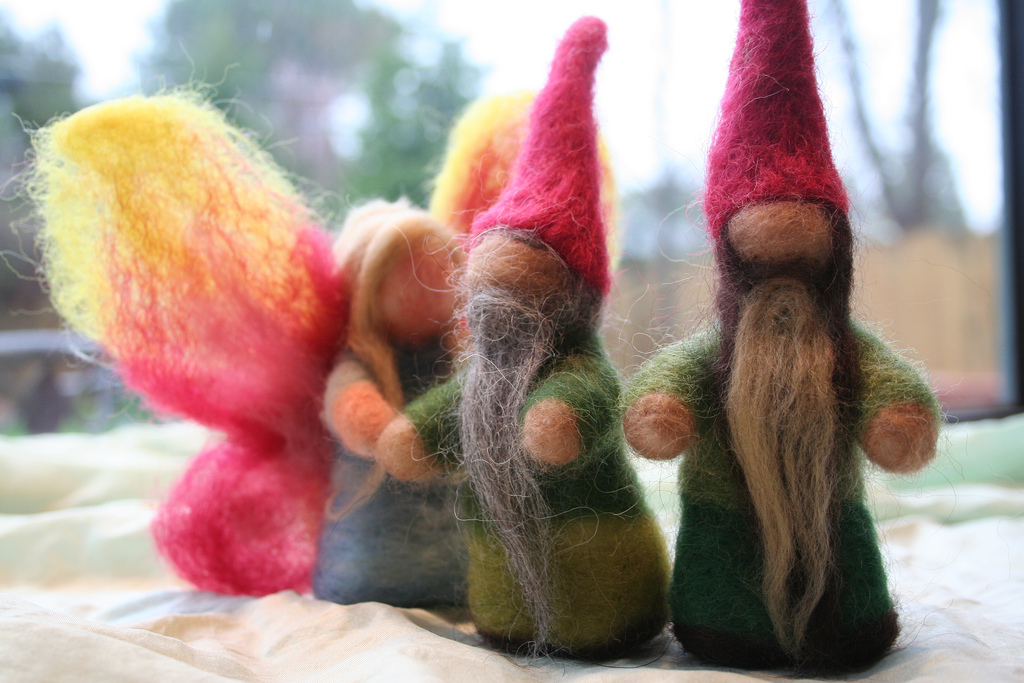 Tiptoes Lightly, Pepper Pot, and Pine Cone by moi