I'm behind in my blogging. My experiences and photos are stacking up and waiting in line to be showed and kept here. I think this secretly means that life is full these days.
We took this lovely walk on the first day of the kids' Spring Break. Lucas had a morning class about bird-watching at Effie Yeaw Nature Center in Carmichael, and when Asher and I arrived to pick him up, we all walked through the preserve along the American River for a while. (Somehow I managed to get Asher only half dressed this day.) The day was overcast but comfortable and the preserve was glorious in every way.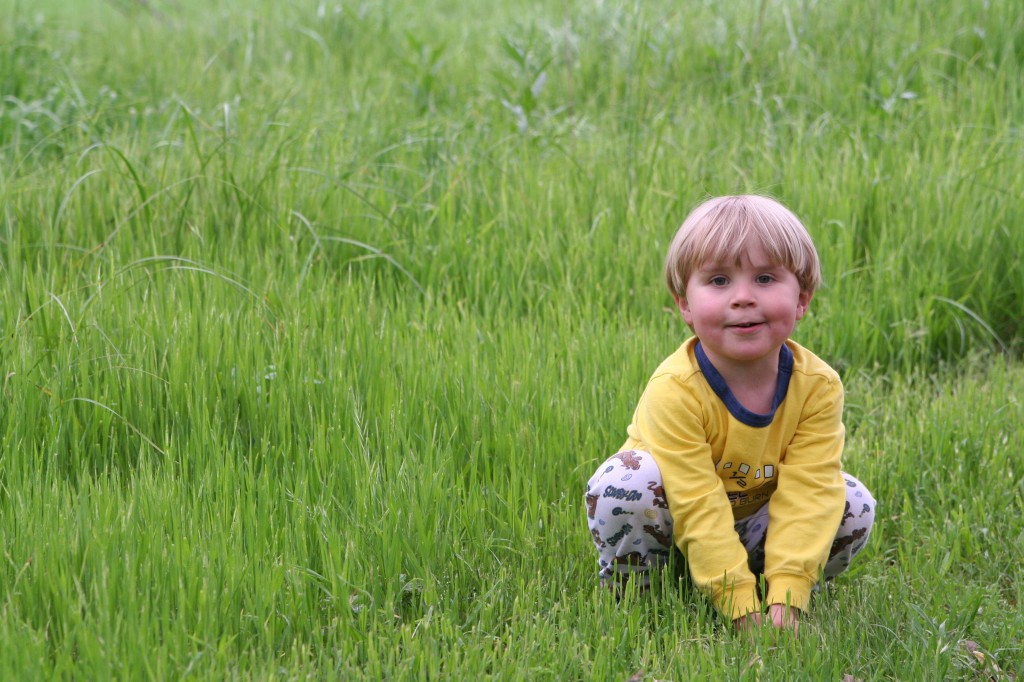 Glory in the green, green grass, particularly inviting for this little "lello" bunny.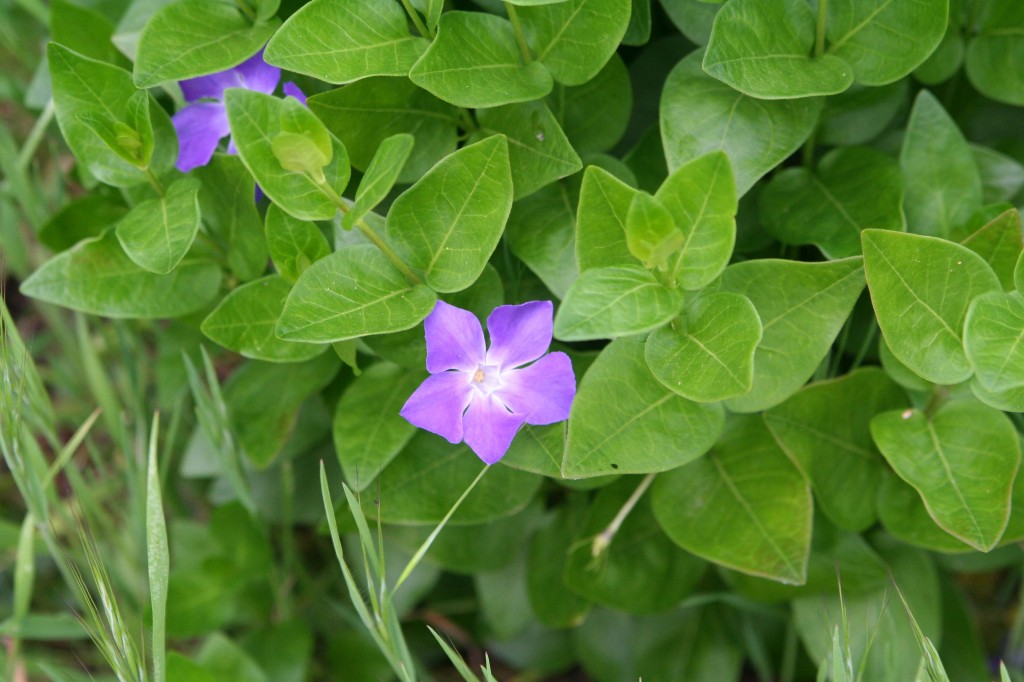 Glory in the purple vinca major (AKA periwinkle), which is not a California native plant but has naturalized. (I love it.)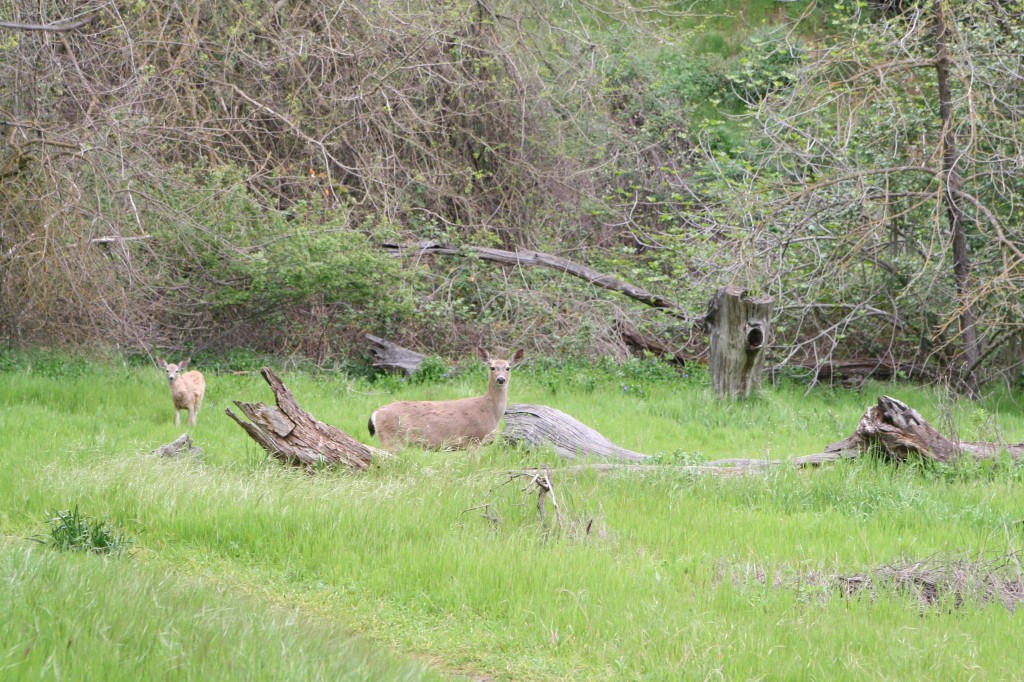 Glory in the group of deer we patiently watched while they grazed, especially this mama and fawn.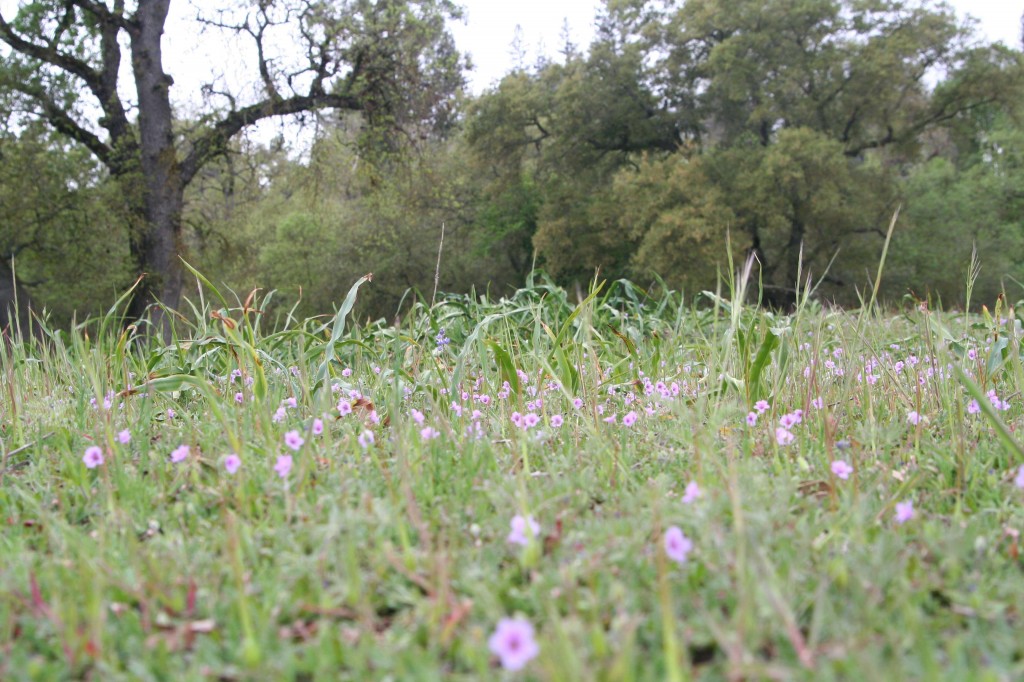 Glory in the tiny pink wildflowers, only an inch or so tall, and in the great oak trees.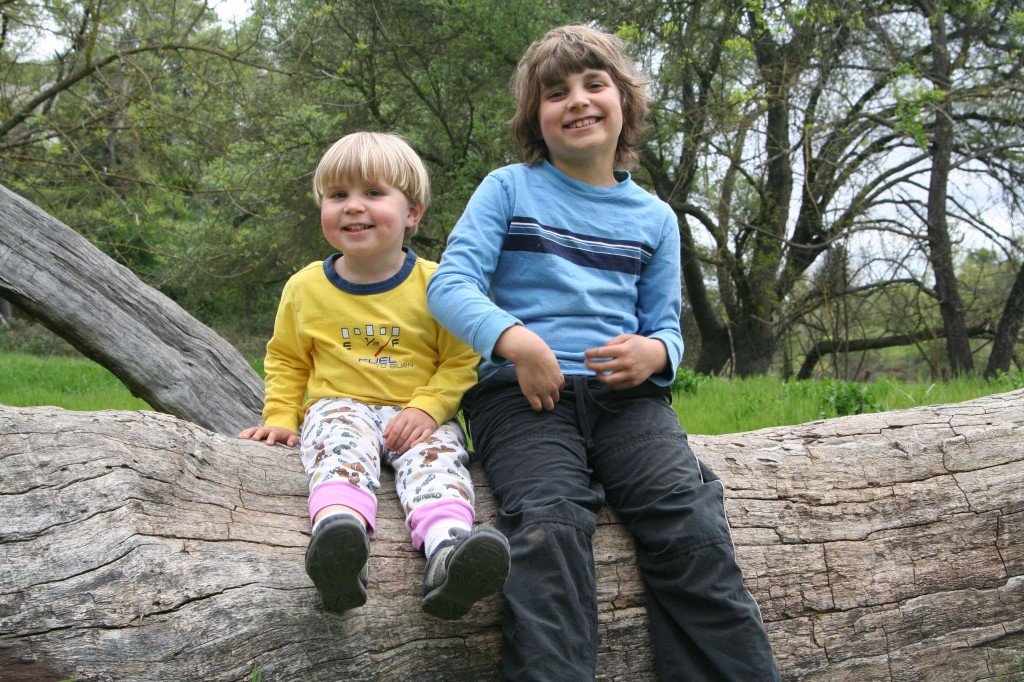 Glory in boys being free, courageous, goofy, and happy in wild places.
My heart swells when I see my children in places like this, where we are safe and comfortable, and free to ramble on down the trail, or to pause to savor a vista or follow the erratic flight of a butterfly. I love coming here because we are guaranteed to see and hear wildlife, no matter the season. And I love how I feel when I'm here with my family—like maybe for once I'm doing something JUST RIGHT, that maybe I've found a perfect moment of happy calm for them and for me. I love the great big sky, whatever its color, and the intricacies of the natural world—the turn of a leaf, the texture of the bark, the smell of the air.
This nature walk was so tremendous, I'm going to post more pictures in a "Part 2." I can't help it. They make me feel tranquil.