I've been doing a lot of needle-felting in the evenings after the children go to bed. I'm finding that my capacity for intense mental concentration (as I would need for editing) is just no longer there after about 9 p.m. I'm enough of a worrywart that I have trouble relaxing and find that having something to occupy my hands helps. I can't really explain why the stabby-stabby motion of needle-felting is soothing to me, but there you go.
Here's my new blue bird friend. Somehow, making spring art (art? can I call it that?) seems appropriate. This mama bird will live on our nature table for a while.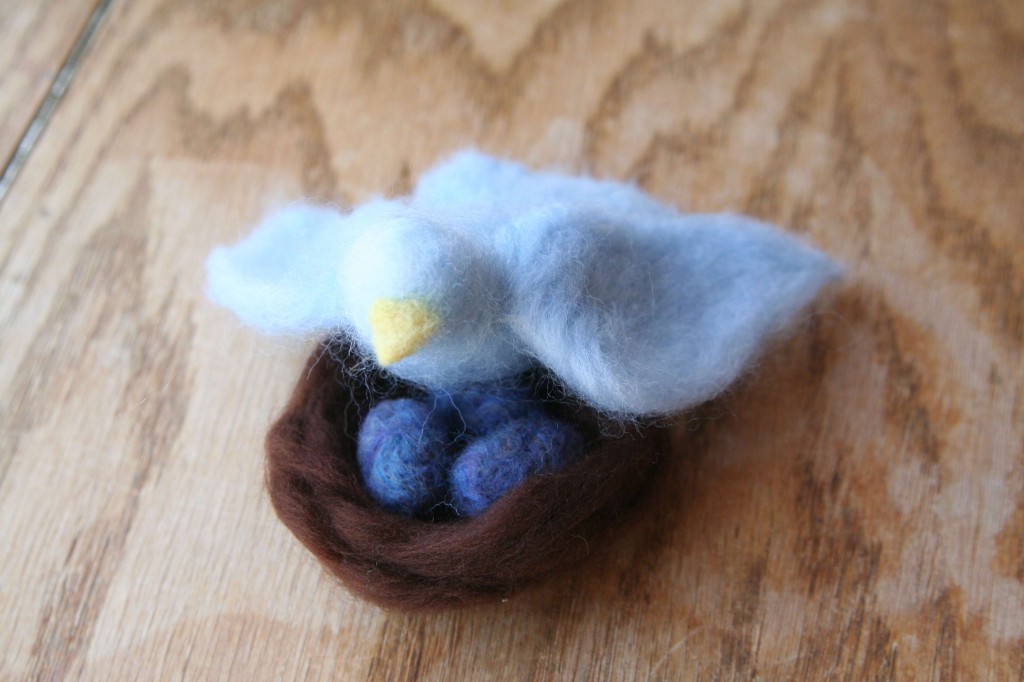 I just wasn't satisfied with the eyes I tried out. I kind of like her without eyes, but maybe I'll add some later.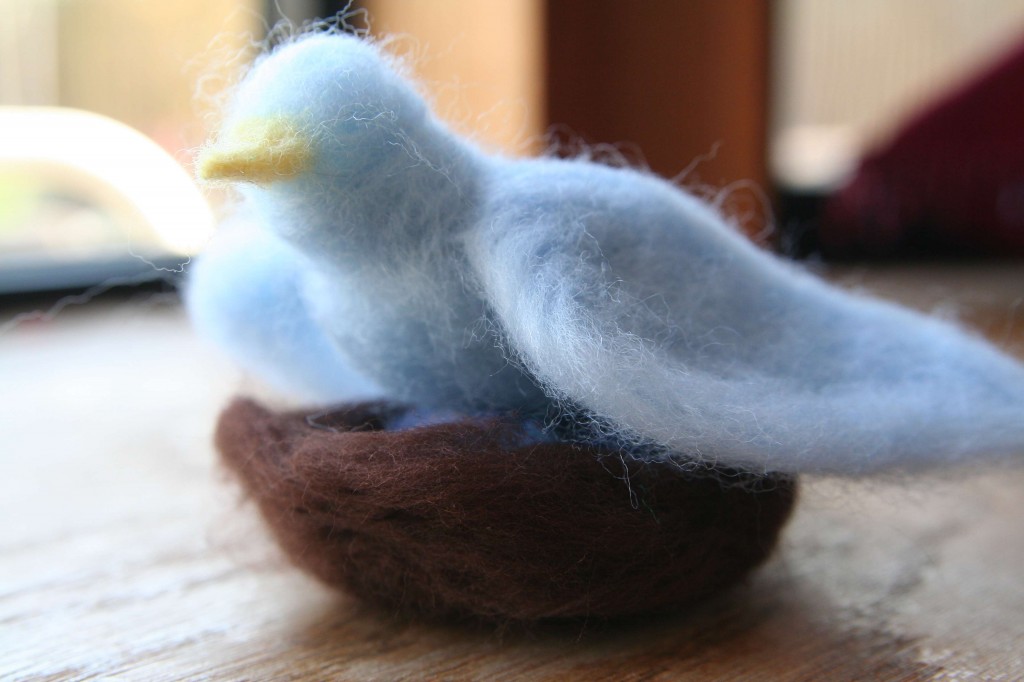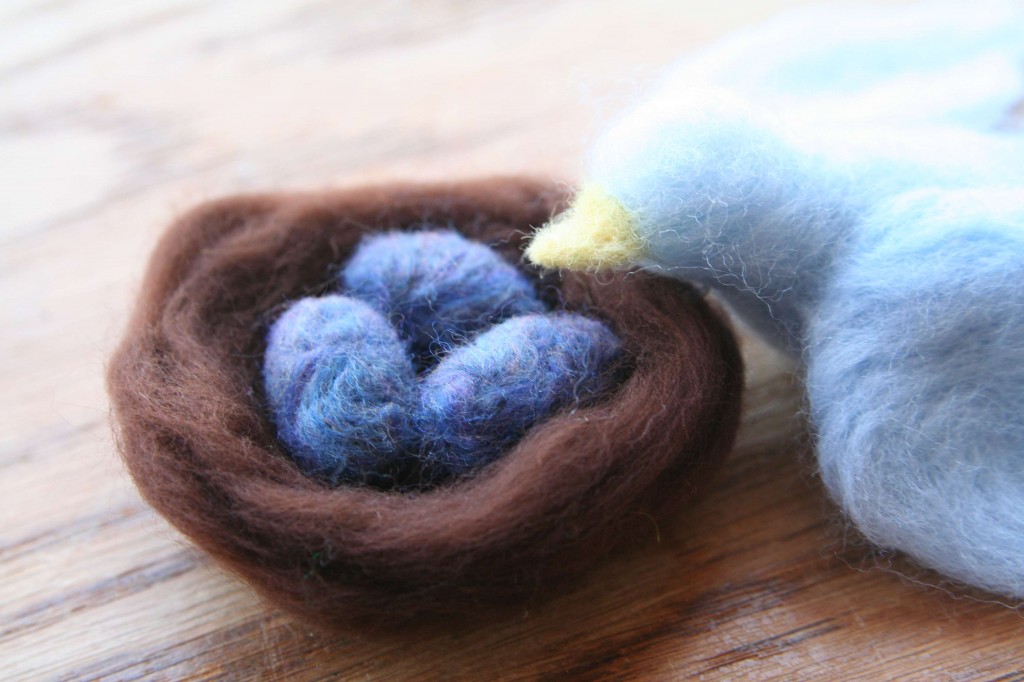 These three blue eggs are only about an inch long.
However, these Easter eggs I've been needle-felting are two and a half inches long and fit nicely in the palm of my hand.