The leprechauns visited last night! Thankfully we left out some goodies for them, so they didn't feel the need to play tricks on us.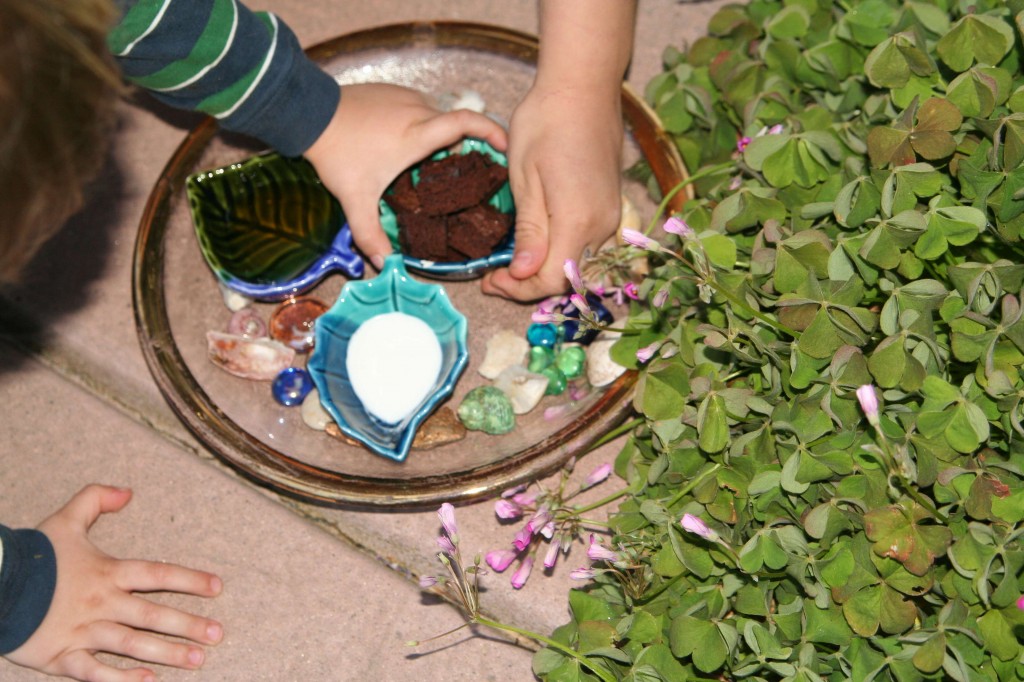 We gave them honey, cream, and brownies and Lucas chose to decorate the plate with lots of his own sparkly treasures.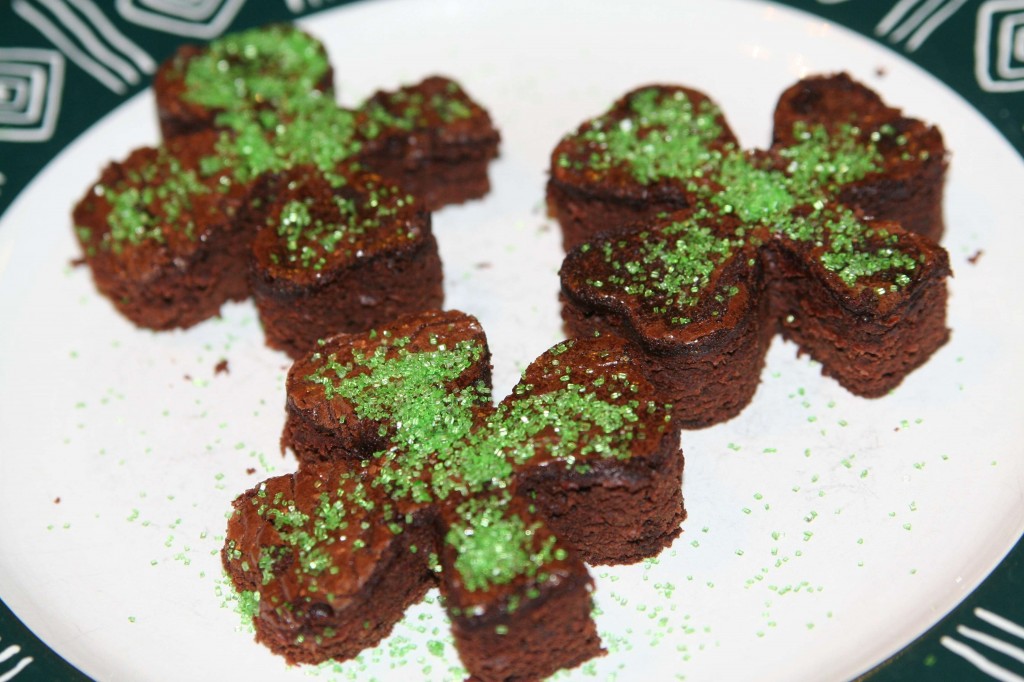 And of course there were some brownies for us.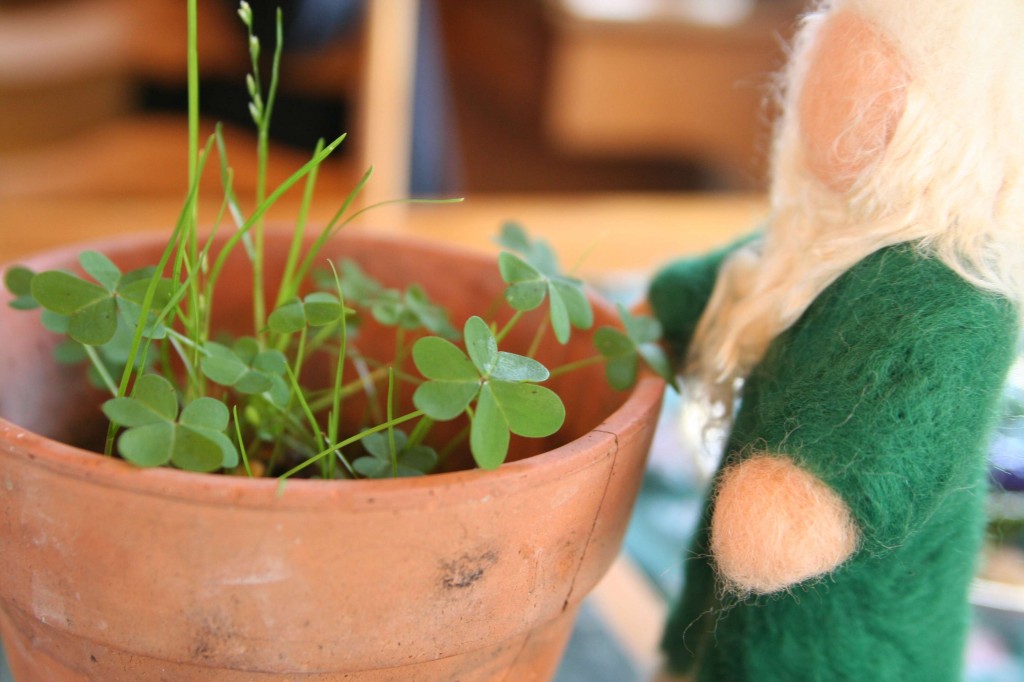 This morning we discovered all the cream, honey, and brownies were gone! Gold nuggets, gold dust, and gold beads were found in our home and on the offering plate we left outside. Some lucky four-leafed shamrocks were left for Asher and Lucas. Lucas asked me how big the leprechauns are. I said, "I don't know because I've never seen one, but I have always imagined them to be about knee-high."
At Lucas's school, the leprechauns made mischief. When we arrived in the morning we found that classroom chairs had been stacked to the ceiling! Students' possessions were mixed up and in disarray. The chalk board said Friday, not Wednesday! All sorts of things were out of whack. Such shenanigans! Lucas and his buddy described the day as "pretty much a whole day of recess," and given that his face was green with chalk dust at the end of the day, I think that means they had great fun.
We had a supper of corned beef and cabbage, carrots, onions, and celery with roasted red potatoes and garlic. Lucas's buddy and the boy's mom and brother ate with us. Ian brought home some Guinness and we rocked out to the Pogues, Dropkick Murphys, and Black 47.
All in all, just about perfect. Happy Saint Patrick's Day!