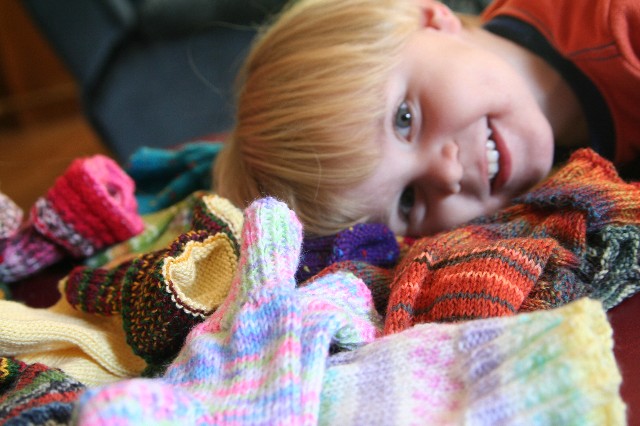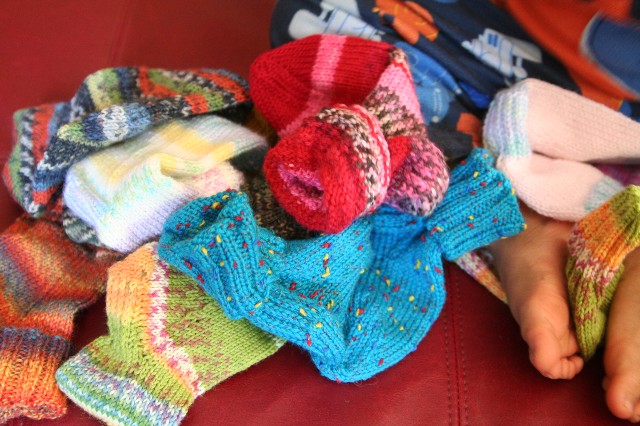 Apart from reading more than a hundred books, vacationing on the East Coast, prepping for her fall semester Humanities classes at American River College, sewing with me, and who knows what else, my mom knitted my kids nineteen pairs of socks! Nineteen!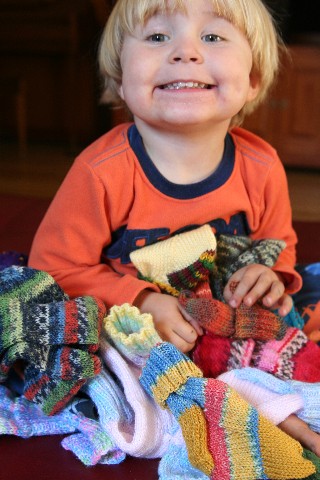 She knows how much Asher loves to play in the clean laundry, so she saved them all up until last night, when she gently dumped them on Asher's head to watch him squeal with glee and roll around in them. He played in the socks for about 20 minutes, throwing them around, playing fetch (as a puppy dog), and wrestling in them.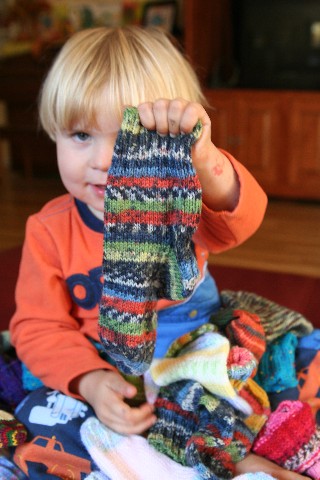 Isn't her work beautiful? She is so talented in so many areas. I hope that I can learn to do this someday. She uses four tiny needles to knit socks.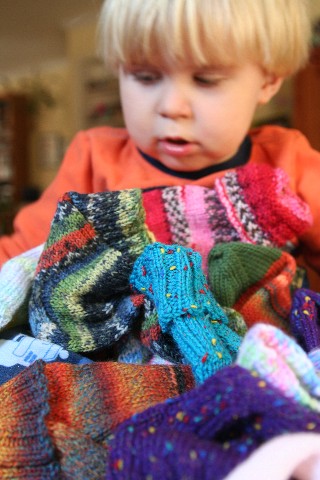 She told me she used up a bunch of yarn from her stash. Some socks are made from several different yarns, which gives them a playful, unique character. Perfect for my playful boys.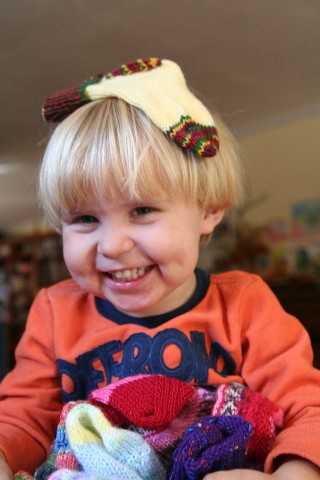 I took these photos this morning. The sock game was just as fun as it was last night!