The day started with blueberry smoothies
and Lego construction of video game hardware
Like Wii and DS
That's all he needs, really—little Lego devices on which he can pin his imaginary games
The boys left to play at our friends' house and indulge in a little real Wii Sports
Then for me, some light reading: a fundamentals of nursing textbook
I was lured outside for some photography
Gotta catch these plum blossoms before they're gone
See the little star?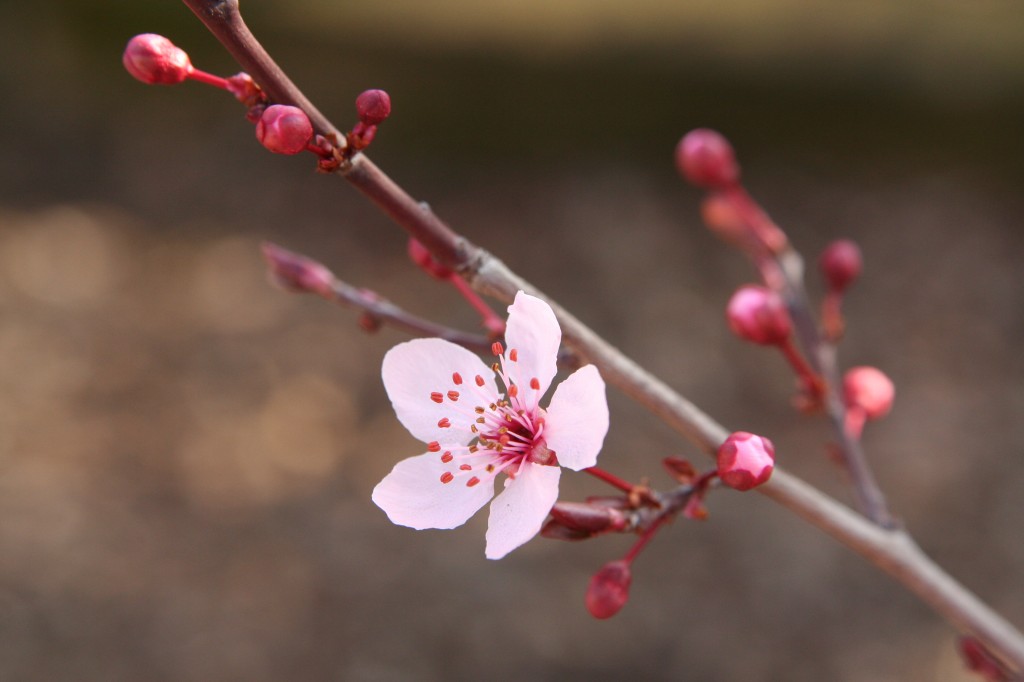 An unexpected visit from Mom and a cup of coffee
More nursing reading on topics of theories of caring, cultural sensitivity, and the ADPIE nursing process
I jogged through the sunshiny neighborhood to pick up the kids from their play date—oh boy, am I out of shape!
Walking/running home with one son in fast, new white trainers and the other wearing the jumpiest pair of firefighter galoshes you've ever seen
Second lunch of meat for Baby Asher Dragon
Lunch of leftover vegetable soup for me
A little planting of primroses, which will probably do fine where we put them until it gets too warm
Finding a worm
Watering plants lead to spraying children who cavorted with great glee and got soaking wet
In February!
High of 65° F
Ahhh!
We met a garden foefriend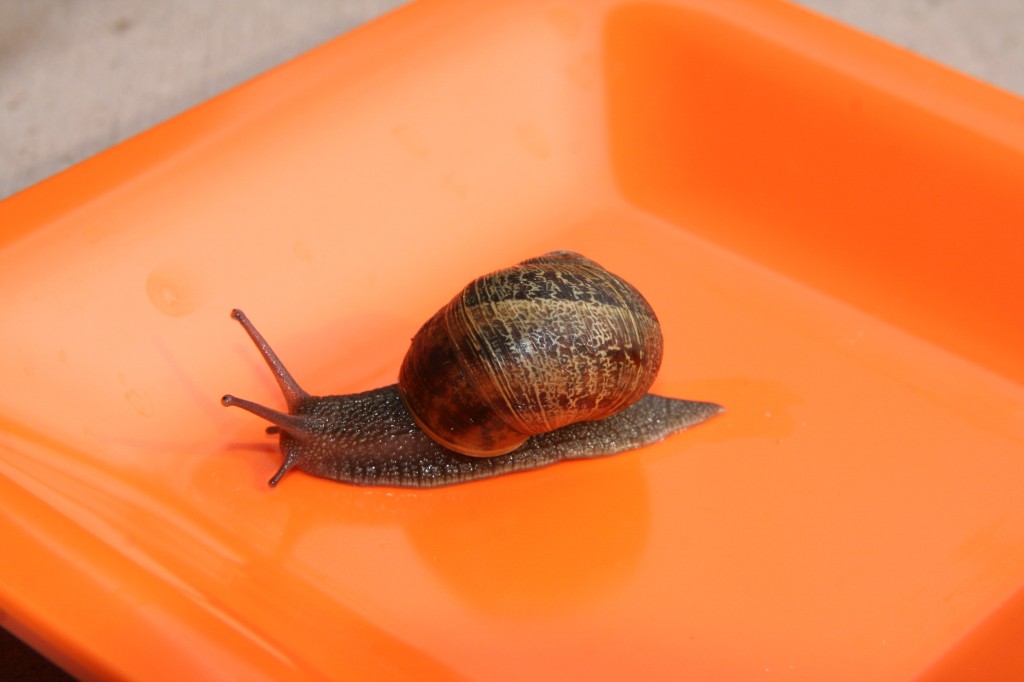 Who couldn't find his way off this plate
Dry clothes for everyone
Then a cuddle and some stories; the children are into playing Monkey and Dragon these days, so we read books with, what else?
Monkeys and dragons
Hug (Thanks, Auntie NoNo and Uncle Mars!)
and—what the hay—a Japanese fairy tale called "Kuzma and the Fox"
Sweet afternoon slumber for the wee one
Lucas and I headed back outdoors for some Winter Olympic Games
Like speed skating, long track
Figure skating
and ice hockey
On the lawn with bare feet!
More work reading
A few moments of  "DragonFly TV" and "Fetch with Ruff Ruffman" on PBS Kids for Lucas
Asher wandered out, crawled into my lap and slept on
So sweet
Cuddling sleeping boys is just about the best thing in the world (unless you have to pee)
"Wake up, Asher, or you'll never sleep tonight!"
A shower for me
Pretend video games for Lucas
Daddy's home!
Lucas reading Jamberry to Asher!
Just a tad of stream-of-consciousness blogging
Sounds of some kind of Dragon and Monkey game with lots of sound effects and shouting
Soon, dinner and bedtime
Then project prep
More work reading, like the Roy Adaptation Model
G'night
Sleep tight.